Scrim's Plants Ottawa
Are you ready to meet your soil mate? Scrim's Florist  in Ottawa has a large collection of indoor and outdoor plants. Shop Ottawa plants now!
Shop Plants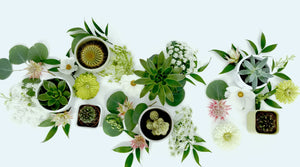 Why Choose Our Plants in Ottawa Over Other Flower Shops
At Scrim's we take pride in providing our plants with the absolute care from the moment they cross our threshold. Our plants are nurtured with love from our home to yours.
Shop Online Plants Ottawa
While we keep well-known favourites, we also like to spice up our plant collection for our plant-enthusiasts! Check out our rare plants section for new and interesting life-forms...
Shop Rare Plants
How to Care for Plants
All plants are sold with care guides, and have personalised information cards on their website pages.
In addition, our team is always available for any of your plant care concerns:
If you are worried about a plant friend, call us, drop by, or send us an email with some photographs so we can identify the issues!
Contact Us